Affinity Apparel enjoys rapid time to market and large capital savings Implementing Office 365 and Dynamics AX leveraging Windows Azure IaaS Deployment
Business Case
Affinity Apparel needed Dynamics AX and O365 live quickly. As a spin off, they did not have their own Data Center or IT expertise to implement the software.
The solution Stratus Innovations provided got them to market 15-18 months faster (verses other quoted options) while saving them a large amount of Capital $'s not having to build, stock and staff their own Data Center.
Affinity was also able to communicate internally and with customers immediately, sharing the new messaging and keeping the momentum going.
Products and Services
Microsoft Azure
Azure Site Recovery
Office 365
Dynamics AX Hosted in Azure IaaS
Industry
Retail
Organization Size
Medium (50-999 Employees)
Country
United States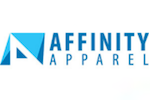 Client Profile: Affinity Apparel
Established in the late 1800s in Dayton, Ohio, Affinity Apparel is a national leader in the uniform marketplace. Currently servicing hundreds of corporate accounts over a diverse cross-section of industries, they strive to combine outstanding customer service, winning innovations in fabric and fashion design, and cost-effective manufacturing to provide quality uniforms that meet each client's company image and individual needs.
Learn more about Affinity Apparel.
Transitioning Through a Divestiture and Adapting to New IT Infrastructure
Affinity Apparel grew out of a recent divestiture of GK Direct from G&K Services in Minneapolis to Resilience Capital Partners, a private equity organization out of Cleveland, Ohio. Under G&K Services, the Minneapolis parent location had provided all IT services. With the divestiture, Affinity Apparel was facing a large up-front capital expenditure to rebuild the core IT infrastructure that G&K Services had provided.
In addition, estimates stated that it would take approximately 15 to 18 months to migrate Affinity Apparel to a new ERP business management platform. But the Affinity Apparel executive management team wanted to stay in continuous communication with their external customers and partners as they rebranded Affinity Apparel and retired the old GK Direct brand.
While Affinity Apparel continued to use their previous ERP business management platform, they needed a robust Windows server infrastructure and a new Active Directory environment to support their new Microsoft Dynamics AX ERP business management platform, which was developing rapidly after the divestiture.
Stratus Innovations Group's Custom Cloud-Based Solution
Affinity Apparel engaged Stratus Innovations Group to provide a three-year IT roadmap that would address their needs and requirements as they came out of the G&K Services divestiture. They also needed Stratus Innovations Group to provide a growth platform that could support future acquisitions for market acceleration. The initial implementation of this roadmap involved a migration from Lotus Notes to Office 365 for all of Affinity Apparel's communication and collaboration needs.
Additionally, we helped Affinity Apparel deploy their core infrastructure and new Active Directory domain in Microsoft Azure via an Azure Virtual Network. This network covered the Affinity Apparel headquarters in Dayton, Ohio as well as the company's Mt. Sterling, Kentucky distribution center and a newly acquired organization in Moultrie, Georgia.
Finally, as part of the managed services for Affinity Apparel's Dynamics AX environment, we provided the newly developed Dynamics AX Application Health Manager. This allowed for proactive management, monitoring, alerting, and IT self-healing at the transaction level of Affinity Apparel's Dynamics AX environment.
Results: Accelerated IT Integration
The initial benefit that Affinity Apparel observed was how quickly they could communicate with their customer base under the newly minted Affinity Apparel brand. At the same time, they were able to roll out the new brand image internally via the Office 365 communication and collaboration platform.
Given how easy and quick it was to set up the Microsoft Azure IaaS environment, Affinity Apparel was also able to quickly deploy new IT services internally and provide a robust and scalable platform that their Dynamics AX implementation partner could use to develop their new ERP business management platform. This prevented the Dynamics AX implementation partner from having to work under the constraints of existing internal processes and procedures.
Lastly, Affinity Apparel was able to take advantage of an innovative and customized Dynamics AX managed services platform: Stratus Innovations Group's AX Application Health Manager. This solution, which is based on the Azure Operations Management Suite, provides Affinity Apparel with an intuitive dashboard and systems management platform to easily and quickly manage and troubleshoot any Dynamics AX issues.
Compared to the massive up-front investment that all of this IT infrastructure could have required, the financial business case for using Microsoft Azure was impossible to ignore.
Planning IT Integration for a Merger or Acquisition? Stratus Innovations Group Can Help!
Our singular focus and purpose is helping your business be more profitable and efficient. If your organization is working through a divestiture, merger, or acquisition, Stratus Innovations Group can help you seamlessly integrate IT environments. Contact us today!
8000 Walton Parkway
Suite 200 New Albany, OH 43054