The Energy Cooperative Implements Office 365 for Enterprise-Wide Collaboration and Azure Active Directory Premium for Self-Service Password Reset
Products and Services
Office 365
Azure Site Recovery
Industry
Energy/Utilities
Organization Size
Medium (50-999 Employees)
Country
United States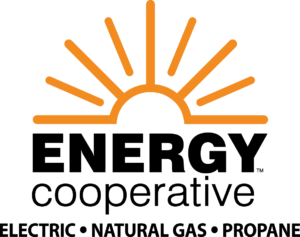 Client Profile: The Energy Cooperative
In October 1998, Licking Rural Electrification, Inc. (LRE) acquired National Gas & Oil Company and its subsidiaries:
National Gas & Oil Corp.
Producers Gas Sales
NGO Development Corp.
NGO Propane
The Energy Cooperative is the trade name used by LRE and its subsidiaries, which operate as separate corporations. The Energy Cooperative serves nearly 500,000 homes and businesses in Ohio.
Learn more about The Energy Cooperative.
Struggling With Overworked IT Staff and Necessary Upgrades
In an all too common "do more with less" model, The Energy Cooperative's IT leadership team found themselves in an ever-changing regulated marketplace with an IT staff that was constantly juggling a large IT project portfolio.
Included in this project portfolio was the need for upgraded communication and collaboration tools for the entire organization, including field personnel as well as other remote and mobile employees.
Stratus Innovations Group's Cloud-Based Solution
The Energy Cooperative leadership team decided to implement Office 365, offloading fundamental administration and maintenance duties related to organization email and collaboration software from their IT staff. Then, they engaged Stratus Innovations Group to develop plans for email migration and Office 365 collaboration implementation.
To meet their needs, we designed and implemented a migration plan. Part of this plan involved developing a hybrid configuration where mailbox migrations could be completed at a comfortable pace while allowing co-existence between users who had already been migrated and those who had not.
Next, we implemented Azure Active Directory Connect as part of the identity management solution for Office 365. And we provided a pilot of Azure Active Directory Premium for organization-wide, self-service password reset.
Finally, in order to support remote needs for the board of directors, we implemented Skype for Business PSTN Conferencing and PSTN Calling along with a Polycom boardroom video teleconferencing (VTC) system.
Results: Increased IT Staff Capacity, Updated Collaboration Tools, and Cost Savings
By offloading enterprise email administration and maintenance activities, The Energy Cooperative's IT system administrators were able to allocate more time to important strategic projects like enterprise-wide wireless access security review. Additionally, by deploying Office 365, The Energy Cooperative was able to utilize the latest communication and collaboration tools across their entire organization.
Implementing Azure AD Premium also allowed The Energy Cooperative to deploy an enterprise-wide, self-service password reset portal that employees could access remotely. This immediately eliminated an issue that had previously generated a high volume of IT service calls. In turn, that freed up the helpdesk to work on other strategic and proactive support activities.
Deploying Skype for Business for the board of directors' meetings proved extremely valuable. Remote directors were able to easily install Skype for Business on their computers and virtually attend board meetings or dial into a teleconference bridge. By implementing the teleconference bridge based on Skype for Business, The Energy Cooperative eliminated the need for a third-party teleconferencing system and created immediate cost savings.
Stratus Innovations Group Can Help You Lower Costs and Make Your IT Staff More Efficient
Our singular focus and purpose is helping your business be more profitable and efficient. To learn more about how a custom cloud-based solution could help your bottom line, contact Stratus Innovations Group today!
8000 Walton Parkway
Suite 200 New Albany, OH 43054