Real-time AI-based Security Breach Detection
Are you having issues with your Office 365 environment such as:
Email accounts getting compromised due to relatively weak passwords or spear phishing
Network breach via an edge-based firewall or other network appliance
Breach of external access via VPN device access by password-guessing tools
Many, many more being created every day by the hacking community
An effective way to mitigate the risks associated with these attacks is via a "defense-in-depth" strategy, which involves multiple layers of protection based on email content, user identity, user behavior, and threat insights.
We have developed a solution that utilizes Microsoft's Azure Active Directory Premium, Office 365 Advanced Threat Protection, Cloud App Security, Power BI, and Azure Automation to provide this "defense-in-depth" strategy that proactively hunts for compromised accounts instead of relying on compromised users to alert you or attackers to make a mistake.
This is a cutting-edge approach that correlates user sign-in and user behavior to discover compromised accounts that otherwise might remain hidden coupled with cloud-powered forensics to increase protection from sophisticated and targeted phishing attacks.
Azure Machine Learning for real-time breach detection
Azure Active Directory P1 provides conditional access policies and MFA to block attackers from signing in to Office 365
Azure Active Directory P2 baselines and monitors user logins, detects anomalies, and applies risk tags to accounts and sessions
Azure Automation dramatically reduces response times by enforcing account protection, account remediation, and modification of access policies automatically or via workflow/delegation based on the threat assessment
Office 365 Advanced Threat Protection protects users from phishing URLs at time-of-click and allows revocation/blocking of the attack URLs
Microsoft Cloud App Security provides forensic behavioral data and multiple pivots for attack investigation, maintains known attack signatures, and tracks indications of compromise for discovering unknown attacks
Power BI visually correlates data gathered from threat assessment and tracking indications of compromise to determine sources of compromise and common attack vectors.
Contact Stratus Innovations Group to Help Secure Your Organization!
Our singular purpose is helping your business be more profitable and efficient. If you have Office 365 and having various security risk issues, there is no better value available to help you identify attack surfaces that your organization has today. Contact us today and let us help you mitigate these risks to make your IT environment more secure.
Stratus Innovations Group Security Solution Customers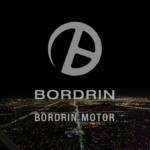 8000 Walton Parkway
Suite 200 New Albany, OH 43054