IIoT Can Create New Revenue Streams for Manufacturers — Here's How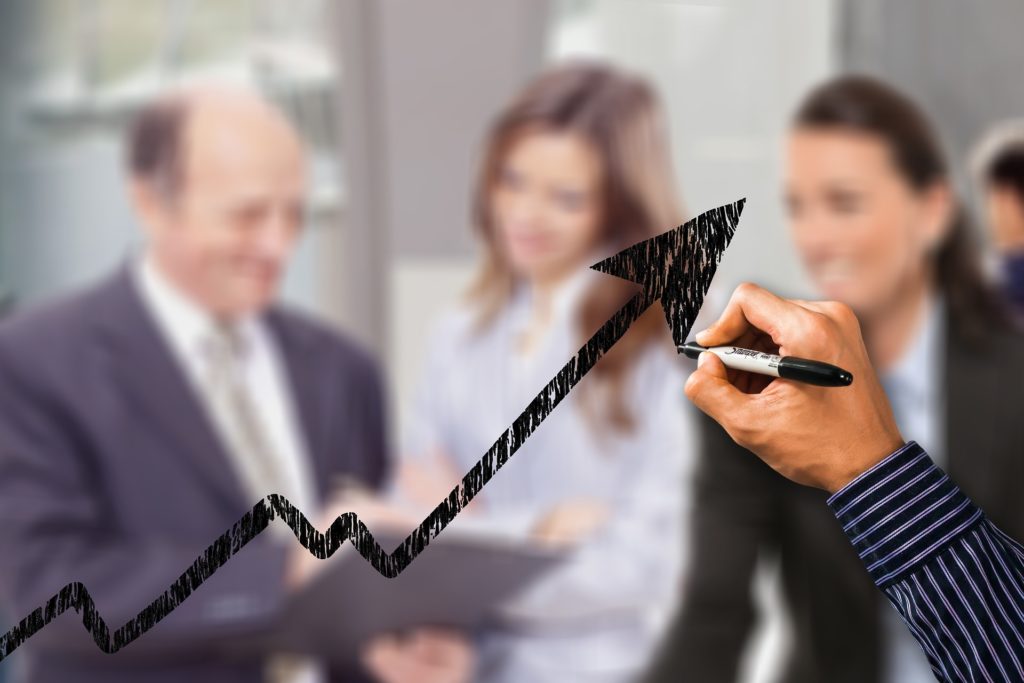 Below, we'll discuss some of the ways that manufacturers and other businesses are seizing new profit-driving opportunities made possible through IIoT technology, and we'll also explain how your business can capitalize.
Using Big Data to Improve Your Sales, Marketing, R&D, and More
One of the most basic functions of IIoT sensors and devices is to provide real-time data on your manufacturing processes. Many organizations struggle to integrate all their data in a way that provides pragmatic insights, which is why it's crucial to develop a customized IIoT solution that addresses your company's unique needs.
Once you do, the data you collect will become invaluable for improving your operations. Here are some of the ways manufacturers and other businesses have drawn from their IIoT data to increase value and drive profits:
Monitoring Product Use to Improve Sales and Marketing
When you have concrete data about how your customers use your products, you can provide real-life proof of value for potential buyers, and your sales team can create better value propositions for your products. Meanwhile, your marketing team can build strategies around hard data to differentiate you from your competitors. And you'll be able to strengthen your relationships with current customers by demonstrating not only the worth of your product but your value as a provider.
Using Data to Inform Product Design and Innovation
With in-depth data about how people and organizations use your product, when and how it can fail, and how it fits into the bigger picture of your customers' operations, you can adjust product design to improve performance. You can also create new designs or products that build upon your existing line to deliver added value to your customers — and additional profits for your business.
Driving New Revenue With IIoT Data and Insights
By gathering data from a wide range of settings and uses for your products, you can deliver new insights to your customers about how to optimize their operations. You can provide actionable tips about energy conservation, waste reduction, and numerous other cost-saving measures via a subscription model or service contract. With tangible return on investment (ROI) numbers for your consulting work, you can roll out similar services at scale for new and existing customers, especially with the help of powerful cloud computing solutions that can automate data collection, analysis, and notifications.
Predictive Analytics and Predictive Maintenance
By gathering data from a broad time frame and across numerous devices, you can build up the intelligence to accurately predict when a device in the manufacturing process will fail or fall out of spec and render an entire product lot useless. Eliminating this unplanned downtime from your customer's manufacturing line will make them more efficient and profitable, which provides a strong justification for an additional services contract to couple with the sale of the physical device.
Help Your Customers Monitor and Optimize Their Equipment
The benefits of IIoT don't have to stay in-house. If you're benefiting from the data your IIoT devices provide, your customers can too. The software applications you develop to collect, analyze, and report on the data you receive can be replicated at incredibly low costs and sold to your customers as an add-on service for your products.
With these solutions in place, your customers can monitor their equipment use and get alerts when opportunities for improvements arise or when equipment needs service or repair. This scalable, repeatable revenue model makes every product sale an opportunity for upselling your customers to provide a cost-saving system for them and a recurring revenue stream for you.
Go Beyond Data With Preventive Maintenance Services
You can also become a trusted partner for service and maintenance to help your customers get the most out of your products. Imagine that you and your customer both get an alert that a specific part is wearing down. Automated systems could order a replacement from your company and schedule an appointment for one of your experts to install it. This translates to less downtime and less hassle for your customers. Plus, it helps prevent catastrophic and costly failures by addressing maintenance issues before they impact your customers' operations.
Similarly, if it looks like one of your products is not operating at peak performance levels, the system could automatically schedule a troubleshooting appointment to help your customer get the best value out of your product.
Long term, these applications for IIoT technology can help improve your relationship with customers. As you build customer trust, loyalty, and satisfaction, you can then leverage those successes into new revenue streams for your business.
Different Types of IIoT Revenue Models
The unique features of your products, your specific customer base, your in-house capabilities, and many more factors can affect which revenue model makes the most sense for your business. Below are a few innovative ways that manufacturers are driving profits with IIoT-related services.
Outright Ownership
Selling products outright has been the traditional sales model in manufacturing for a very long time. With data from IIoT devices, however, you can go beyond just being a warranty servicer and act as a consultant for your customers to maintain the relationship and promote future sales.
Regular Service Subscription
One of the most sustainable models for long-term, profitable growth is offering a regular subscription for your services. Your customers gain access to the data, tools, and expertise that you provide while you gain a source of recurring revenue. Subscriptions can be monthly, quarterly, bi-annually, yearly, or at any other interval that makes sense for your business.
Prepaid Services
One alternative to a regular subscription model is to offer prepaid services. This prepaid model could come in the form of a discount on a long-term subscription, an extended warranty offer, or other options that favor an up-front investment over a recurring payment.
"Freemium" Model
With a freemium model, you provide some standard services for free. However, if your customers want a more comprehensive suite of services, they need to upgrade their subscription and pay for premium options. For example, you might provide regular reports for free but require customers to pay for additional insights and advice. You could also introduce different tiers; at the basic level, customers get simple reports, but at the top tier, they receive comprehensive preventive maintenance services.
Product as a Service
Manufacturers are beginning to offer product-as-a-service options that operate somewhat like a car lease. This revenue model offers significant benefits: higher sales volume at a more attractive entry-level price point, longer-term customer relationships, new opportunities for value-added services, and more.
One of the most appealing reasons to pursue these service-oriented revenue models is that they offer a compelling point of differentiation from competitors. Businesses that try to sell an expensive product up front and move on to the next sale will be undercut by manufacturers and other companies who are taking a service-minded approach and offering lower barriers to entry for potential customers.
Stratus Innovations Group Can Help Your Business Realize the Benefits of IIoT!
To build new IIoT-focused, scalable revenue streams for your business, you first need to develop customized applications to collect, integrate, analyze, and report on data in a way that offers real insights and delivers tangible value for you and your customers.
Stratus Innovations Group can help. Our Intelligent Factory Solution Offering has helped businesses in the United States and worldwide realize the full potential of industrial IoT and drive new revenue.
At Stratus Innovations Group, we're ready to assist your business at every stage of IIoT operations, including building and managing customized applications so you can focus on improving your products and nurturing customer relationships.
To find out how we can help your business, call us toll-free at 844-561-6721 or fill out our simple online contact form.
Learn More About Stratus Innovations Group's Intelligent Factory Solution Offering
Intelligent Factory Solution Offering Overview
Case Study: Azure-Based Global Internet of Things Deployment